So August is flying by! How have you been spending your summer?
If you're stumped for ideas of what to do this week then look no further, here's our round up for the week...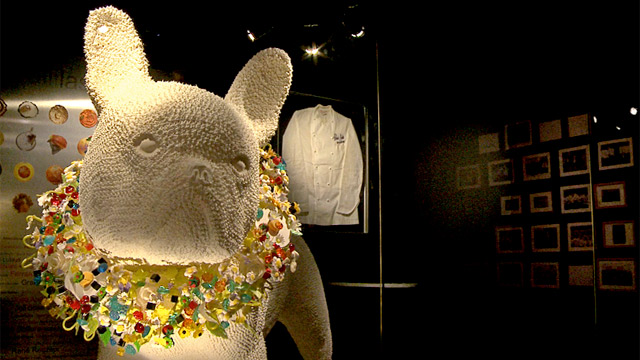 For those of you who are foodies you will know this name well, elBulli the restaurant famous for "molecular gastronomy" and food that broke the boundaries of haute couture cuisine.
From July 5th until the 29th September Somerset House in London will be running elBulli: Ferran Adrià and the Art of Food, the worlds first exhibition dedicated to a chef and his restaurant.
This retrospective exhibition will tell the story of how elBulli evolved by showcasing a behind-the-scenes look at the legendary kitchen and laboratory from the restaurant itself.
You can see handwritten notes, sketches images of the creations, tasting menus and so much more. This is bound to be a magnificent exhibition, especially if you weren't one of the lucky 8000 that experienced the culinary delights of elBulli.
To find out more click HERE.
Also at Somerset House until the 1st of September is Blumenfeld Studio: New York 1941-1960. An exhibition of around 100 colour photographs will be shown, giving a unique insight into why the Berlin born fashion photographer was the most sought after in the 1940s and 1950s.
With work published in America's leading magazines including Vogue and Harper's Bazaar those of you with an interest in photography and fashion won't want to miss this.
Click HERE for more information.
Another leading fashion photographer exhibiting at Somerset House is Miles Aldridge, this is the largest exhibition of his work to date and will even include unpublished works, drawings and polaroids.
For a really intimate look at Aldridge's work and creative process this is the perfect exhibition for budding photographers. His technicolour work lies somewhere between cinema and photography with each shoot starting out as a story board, it breaks the constraints of typical fashion photography.
Miles Aldridge: I Only Want You runs until the 29th September. For more info click HERE.
For our readers a little further afield in Australia, this week starting the 21st of August is the Sydney Fashion Festival at Sydney Town Hall. Running until August 24th make sure you get tickets to see some of the best internationally recognised designers as well as up and coming talent that's usually reserved for the industry A-listers!
There will also be post runway entertainment in the Style Hub. Designers that will showing their work are: Romance Was Born, Emma Mulholland, Kahlo, Kate Slyvester and Watson X Watson to name but a few!
For tickets and more information click HERE.
So that's the round up for this week, is there anything we've missed? Will you be attending any of these events, let us know in the comments!
Objets De Désir xoxo