Hello! The year is flying by isn't it? Well as per usual we're here with a little taster of things for you to do and see this week.
For those of you in the West Midlands a place you might have visited, and if not then it's time to put it on your radar!
The New Art Gallery Walsall is holding lots of exciting exhibitions at the moment but most notably is the Damien Hirst room, definitely an artist whose work should be seen up close. There are two exhibitions,
"He Tried To Internalise Everything"
(2 August- 23 November)
and the artist rooms" Damien Hirst (6 October - 27 October) which shows off his key works. Click
HERE
for more information.
Take a trip to the Fashion and Textile Museum for a spot of glamour and a chance to see the history of Belville Sassoon who dressed some of the worlds most stylish women, including Diana! See sketches, garments and even hand written notes from Princess Diana. A rare look at a fashion house linked so closely to high fashion for over 50 years. Click
HERE
for more info.
Those of you in London may have spotted some fun public art in the Square Mile, as part of Sculpture in the City, an art initiative that positions contemporary artists in a public environment. A couple of the artists involve Jake and Dinos Chapman and Robert Indiana. The sculptures will be about until May 20th 2014 so you have plenty of time to catch them.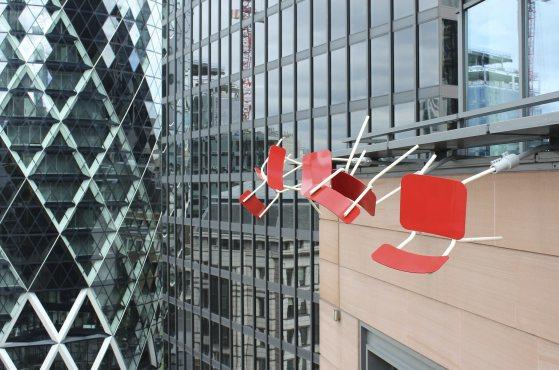 What are you up to this week? Is there any events we should know about?
Objets De Désir xoxo